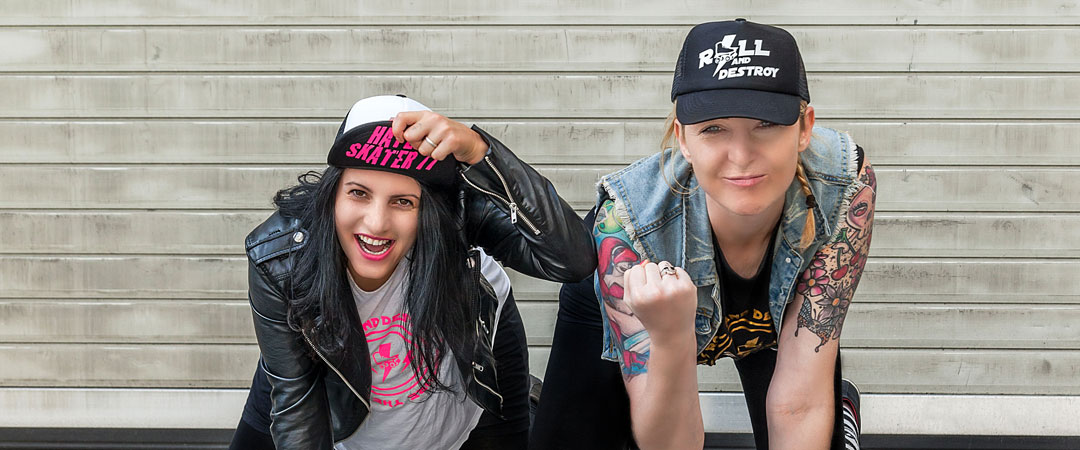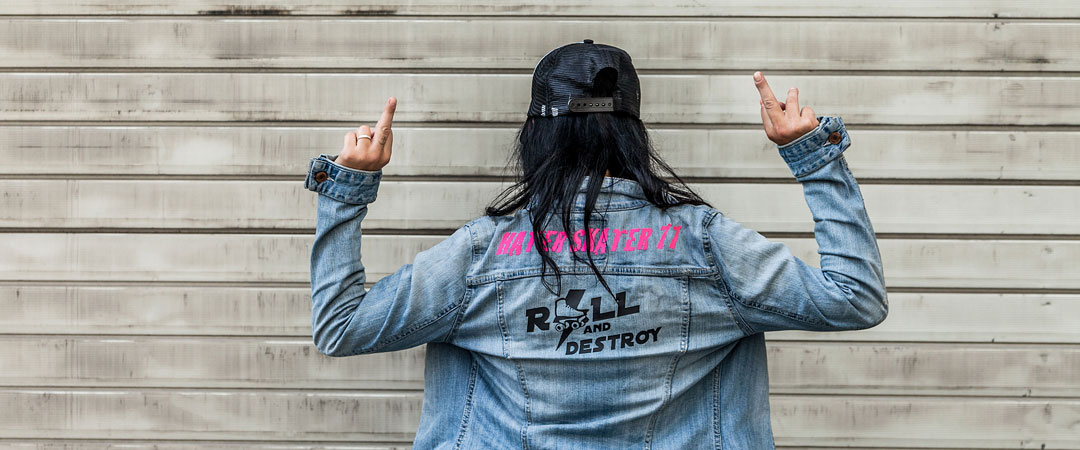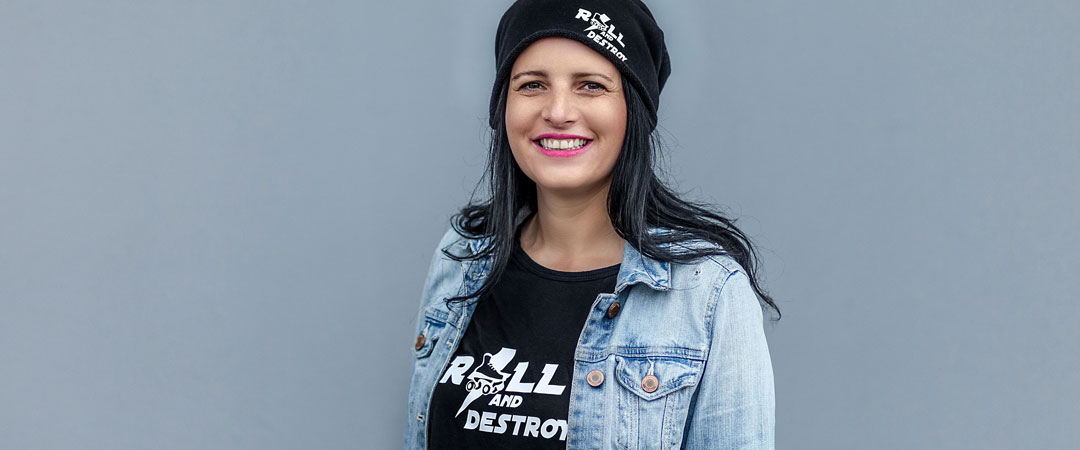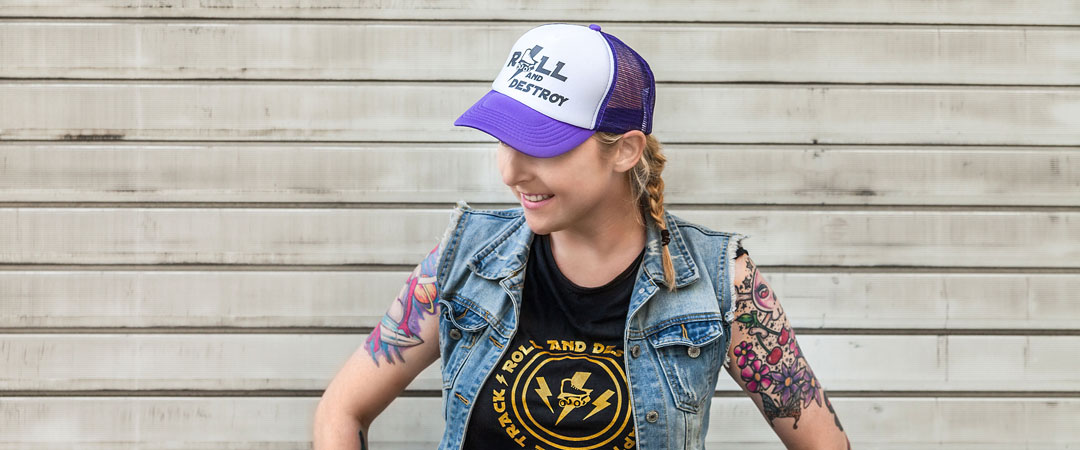 Roll and Destroy: born 2012
Our idea: Personalized derby fashion in your team or favorite colors with your derby name, style or any design of your choosing!
We make it unique, just like you!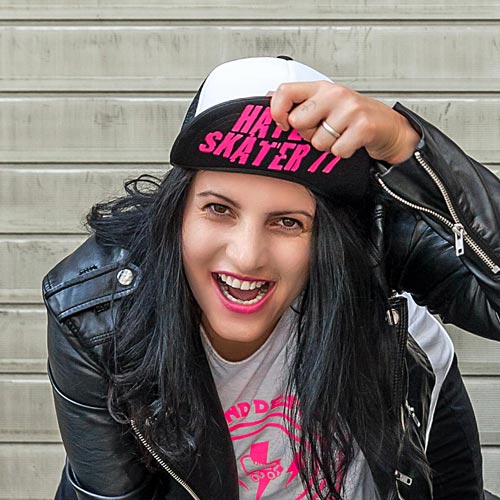 HATER SKATER 77
Roller-Girl, helped create the Hamburg Harbor Girls roller derby club in Hamburg in 2008. Lives in Hamburg St. Pauli, is a rebel rocker, loves northern soul, skateboarding, surfing, the creative heart and creator of R.A.D.
Annie van Hell
Harbor Girl Derby supporter from the beginning of the club. Lives in Hamburg-Altona who is a psychobilly fanatic and loves Motörhead, creates graphix from the heart. Annie will make sure the job done when it comes to the business side of R.A.D. No worries about your order, you are in good hands.